Hotels in
Taipei
There are a few hotels right next to the Market, but for the most part accommodations are available in other parts of the city. As with any major world city you will find no shortage of different accommodation options within the city, from the smallest boutique hotels through to major brands with large custom built resort style towers.
Whether you are travelling alone, on business, with a family, or with friends, you won't find any difficulty in finding choices that fir your needs and your budget. Some of the central 5 star hotels are of course very expensive, but then quality and luxury do come at a price. On the other end of the scale youth hostels provide the young adventurer with a place to stay while the explore the city, and of course the markets including first of all Shilin Night Market!
Here are a few key choices to consider: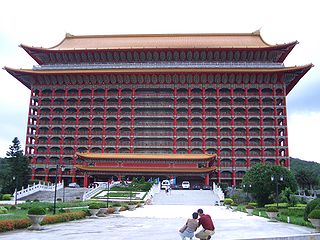 Grand Hotel - One hotel that can't be avoided, even if you don't stay there or even enter through its gates, you will see it from the road as you enter the city on the long drive from the airport, and that is the Grand Hotel at Chung Shan North Road in Zhongshan. Resembling a traditional Chinese style palace in architecture it is, inside, a modern 5 star luxury hotel. The bright red pillars, traditional archways and typical tiled roof are all emblems of ancient Chinese architecture which have been brought forward into this excellent hotel. Popular with international conferences it also offers great dining choices of both eastern and western styles.
The Marriott Taipei Hotel - Located only 10 minutes by taxi from the night market and convenient also for several business centers this modern 5 star hotel is well worth considering.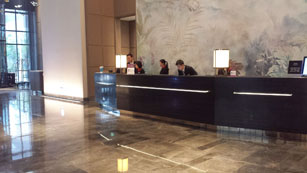 The Howard Plaza Hotel - Located in the heart of Taipei's financial and business district. 10 minutes from Taipei World Trade Center and International Convention Center. Within walking distance to 2 MRT stations
Hotel Eclat - Boutique Taipei hotel offers luxury hotel services and a strategic location in the most fashionable district of Taipei.